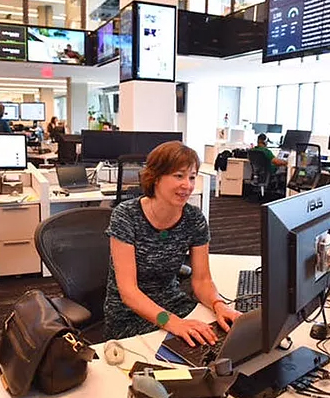 What's it like to be a Lean Six Sigma Black Belt ?
April Robinson, a project manager in the Global M&A Group of a Multi-national Bank, has recently earned her Lean Six Sigma Black Belt.
Black Belts take on the leadership role on improvement projects. The best Black Belts typically have a passion for their work, as well as an ability to communicate effectively both up and down the organizational chart.
Once they attain the knowledge they need to become a Black Belt, they have the opportunity to be involved in business strategy and policy development (Hoshin Kanri) as well as leading large process improvement projects. They learn to leverage the methodology and tools that make up Lean Six Sigma to align a company's operations and processes with overall organizational goals.
Robinson said that the knowledge she learned at the Black Belt level not only intrigued her, but deeper understanding of the framework, principles and tools proved extremely valuable in her current working role within the M&A group.
"I think that each person in life develops an affinity for a handful of certain subjects that really move and inspire them so when you are fortunate enough to come across something that not only peaks your interest, but also helps to make your work and your company more successful, you owe it to yourself to explore it to the fullest", she said.