#1 Woman in the history of Process Improvement and Operational Excellence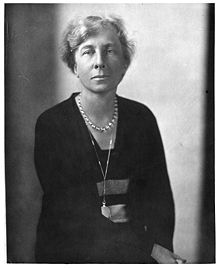 The female equivalent of 'W. Edwards Deming' or Joseph Juran, Lillian Gilbreth understood the principles of Lean and Six Sigma 60 years before those names even existed for process improvement.
Together with her husband, Frank, the couple placed high value on efficiency when managing an organization. Their management theory outlined three main points:
1. Reduce the number of motions in a task.
Frank and Lillian coined the term "therbligs," or elemental motions required for tasks in the workplace. They used these 18 units to analyze how tasks were completed – searching for an object with eyes or hands, grasping an object with hands, assembling and disassembling two parts, etc. From there, they'd figure out which motions were necessary, then eliminate any unnecessary motions to increase efficiency.
2. Focus on the incremental study of motions and time.
As engineers, Frank and Lillian closely studied motion and time to calculate the most efficient way to complete a given task. Taking the scientific approach, they measured time and motion to 1/2000 of a second to understand what works best. Their insight was unlike that of most other theorists, as they channeled physical science rather than psychology.
3. Increase efficiency to increase profit and worker satisfaction.
Your main goal as a leader should be increasing efficiency in each individual employee, and in the organization as a whole. Not only will this method save time, it will also afford you a higher profit and happier workers.
Lillian Gilbreth
Lillian Evelyn Moller Gilbreth was an American psychologist, industrial engineer, consultant, and educator who was an early pioneer in applying psychology to time-and-motion studies. She was described in the 1940s as "a genius in the art of living." Wikipedia