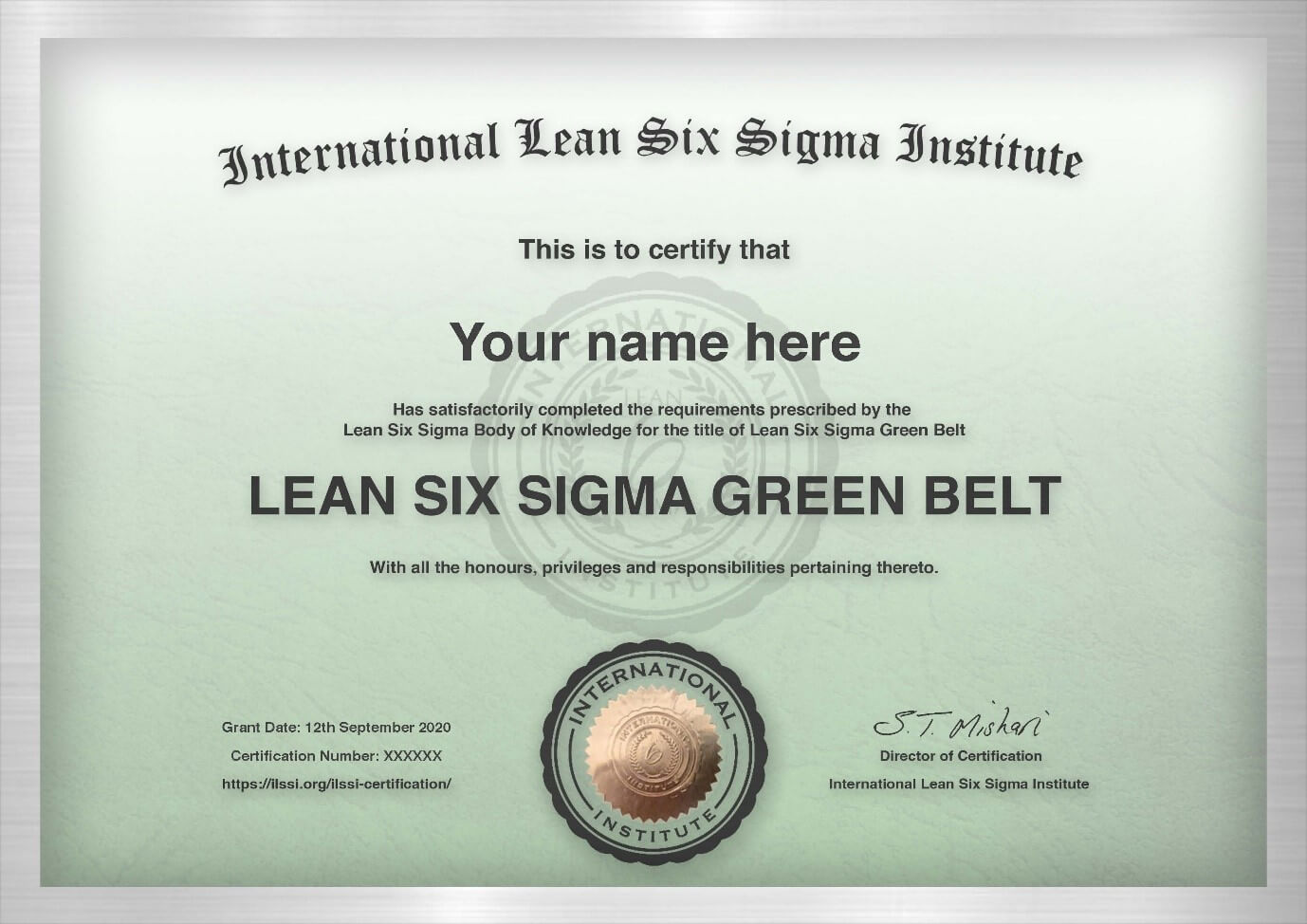 The Lean Six Sigma Green Belt online course provides students with comprehensive training in both Lean and Six Sigma methods tools and techniques. The Lean Six Sigma online course comes with an online Lean Six Sigma Green Belt exam ( 100 multiple choice questions in 120 minutes, pass mark of 70% ) which is accredited and certified by the International Lean Six Sigma Institute www.ILSSI.org
Overview:
Lean Six Sigma Green Belt online (LSSGB) course focuses on providing students with an understanding of the various Six Sigma and Lean tools and techniques useful to improve the production process and minimize defects in the end product with a greater focus on the practical implementation of these tool and techniques in the organization.
Students can benefit from this course by enabling themselves,
1. With the knowledge needed for production process improvement in their organizations and to help their organizations adopt the Lean Six Sigma methodology.
2. To identify, anticipate and work to resolve issues related to the practical implementation of Lean Six Sigma.
3. With superior problem solving skills that can be immediately applied in real world projects.
Expected Learning Outcome of the Lean Six Sigma Green Belt online course:
Identify project selection and evaluation criteria.
Plan and execute Lean Six Sigma projects.
Form and effectively lead a Lean Six Sigma project team.
Apply DMAIC (Define, Measure, Analyze, Improve, and Control) and various Six Sigma tools in process and quality improvement.
Assess and manage project risk.
Significantly increase profitability through Lean Six Sigma projects.
Avoid pitfalls in implementing Lean Six Sigma.
Integrate and enhance innovation and problem solving skills